State-of-the-art insurance technology for the drone industry
Our platform is tailored to solve your insurance need–quickly and painlessly. Features like instant quotations, fleet management, algorithm-based risk assessment and underwriting both in the field and at the office are designed to keep you flying and insured. Most importantly, receive rapid payouts when you need them most, all in just a few clicks.
Learn More
Automated risk assessment for drones and autonomy
Our system and expertise takes the guesswork out of insurance pricing for new technology, and enables profitable management of large numbers of small policies. Insurers leverage our powerful backend and technology integrations to receive smart, actionable, unique data from processes tested in the real world. Get a complete picture of what they're insuring, at a micro and macro-level.
Learn More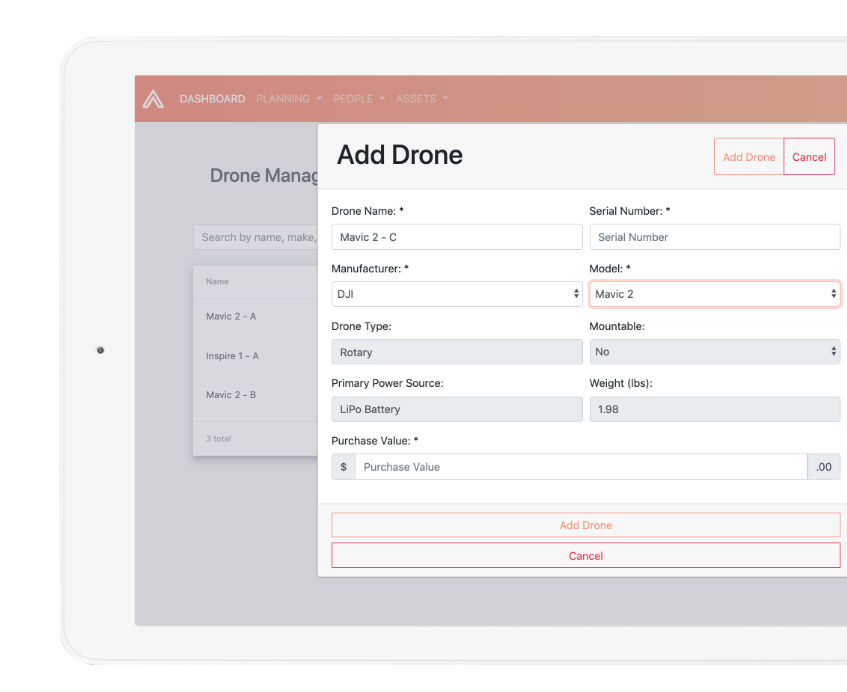 Precision Autonomy uses software and algorithms to create a dynamic, value-driven insurance experience for an increasingly automated world. We are focused on solutions for commercial drones today, with a vision across sensor-enabled, digital and autonomous technology in the future.
Learn More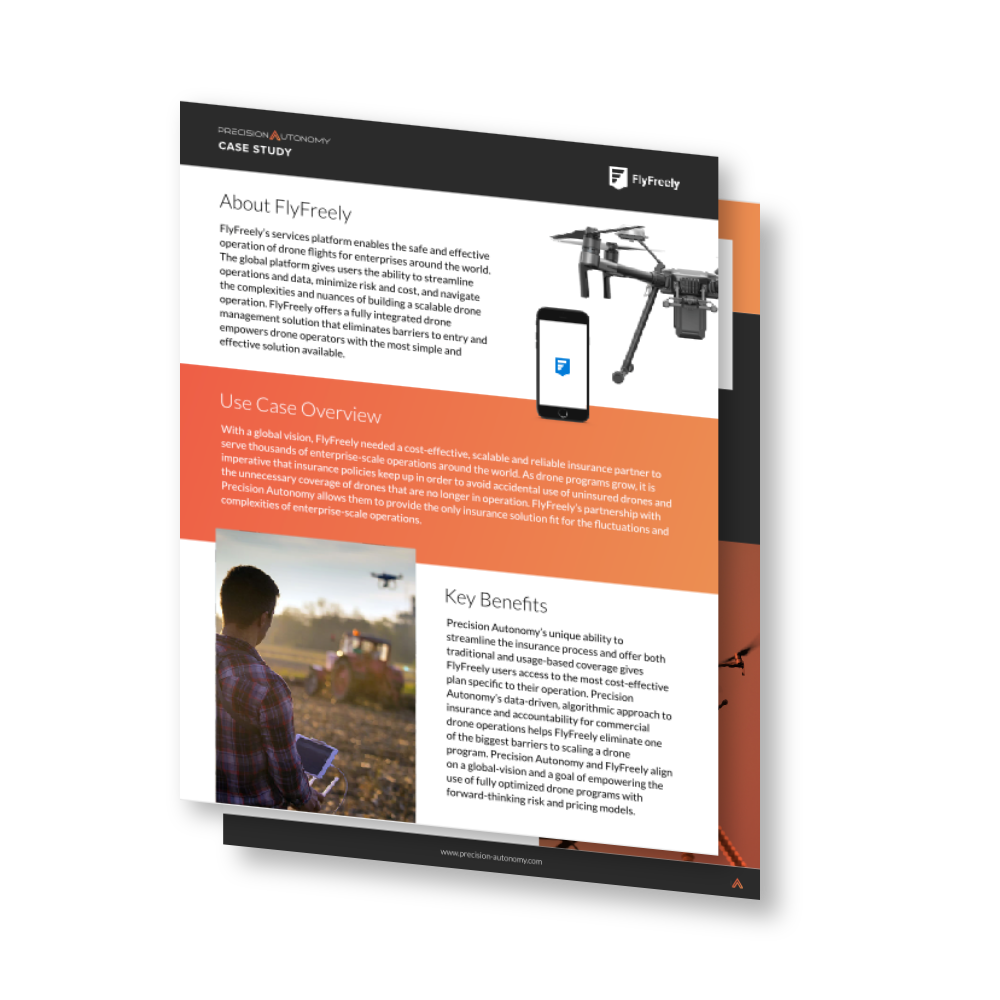 Download The Case Study:
"Precision Autonomy gives us the ability to offer a truly turnkey solution to our customers. Checking that box helps us close more deals while serving our customers better. It's always our goal to give our customers the best possible solution and our partnership with Precision Autonomy allows us to do just that."
- David Cole, Founder and CEO